Estate Sales:
They're Not Just for the Deceased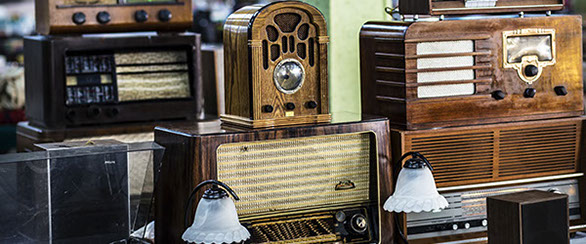 Post Date: 04/28/2017
Say the words, 'Estate Sale', and most people will automatically assume someone has died. That's not always true. There are a lot of different situations that might call for an Estate Sale or, as it's sometimes called - a Tag Sale. An Estate Sale is an efficient way of liquidating a large number of belongings by sale or auction due to circumstances like downsizing, moving, divorce, bankruptcy, or death.
If you have a modestly valued estate (less than $5,000) – it's OK to skip the professionals and hold your own sale. Once you climb above that number, we recommend making the investment in a

professional appraisal

done by a

qualified appraiser

. Depending on the valuations, you can make an informed decision on whether to hire a professional estate sale organization or handle it on your own.
Five Tips for Liquidating an Estate
1/ Give family members a chance to choose mementos
2/ Identify items that may be valuable and set them aside
3/ Separate donations, yard sale and estate sale items
4/ Call in a professional appraiser to help value jewelry, antiques and collectibles
5/ Make sure you perform due diligence before hiring a company to handle the sale
Thinking of downsizing? Have a parent or other loved one's estate to handle? We're here to help.

Schedule an appraisal today

.
Spring Cleaning: Make it a Treasure Hunt!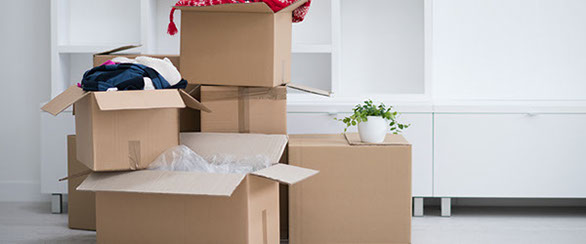 Post Date: 03/15/2017
Spring cleaning is a timeless tradition grounded in many cultures and religions. No matter what the motivation, after spending a long winter inside the house, it's wonderful to throw open the shutters and let sunlight and fresh air flow.
Effective spring cleaning doesn't mean just giving everything a good scrub – it also should include sorting through possessions to cull out unused or unwanted items that can either be donated or sold. As evidenced by the number of bestselling books on the subject, clearing clutter can be very good for your peace of mind, and sometimes, your bank account.
Trash or Treasure?
The popular PBS program Antiques Roadshow has sent many people rummaging through attics, basements, and closets – all in hope of finding that elusive hidden treasure that might be worth a fortune!
We've all read or seen amazing stories about people who have found items worth a small fortune hiding right under their noses. From old baseball cards and comic books, to china, collectables, antique furniture and other family heirlooms – it's worth your time to have items like these

professionally appraised

. It would be a shame to mistake a treasure for trash!
After your spring cleaning, you may find that you have a lot of items you'd like
valued for sale, insurance or donations, so the first thing you should do is call a

qualified appraiser

for help.
Good luck and happy spring cleaning – we can't wait to see the treasures you uncover!
Valuing Charitable & Taxable Gifts for
IRS Reporting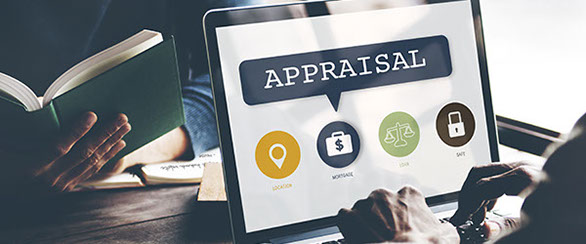 Post Date: 02/23/2017
It's another new year, so it's time to start thinking about taxes and charitable deductions. If you made some substantial donations of property, artwork, collections or other valuable items to charity in 2016 or are planning to do so in 2017, you may need a professional appraisal in order to claim a deduction on your taxes. HELPFUL HINT: - It's also a critical factor in determining if your insurance policies are adequate or need to be revised.
Navigating the ever-changing IRS rules and regulations for charitable and taxable gifts can be hazardous, especially when you claim a deduction of more than $5,000.
According to IRS regulations, deductions of more than $5,000 MUST include a qualified appraisal made by a

qualified appraiser.
The IRS defines a qualified appraisal as an appraisal document that Is made, signed, and dated by a qualified appraiser in accordance with generally accepted appraisal standards and includes very specific information.
This is not an area where you want to wing it and hope for the best. We're always ready to help with professional appraisals. If it's outside of our scope or expertise, we will be happy to provide a referral.
Why ISA & USPAP Accreditation Matters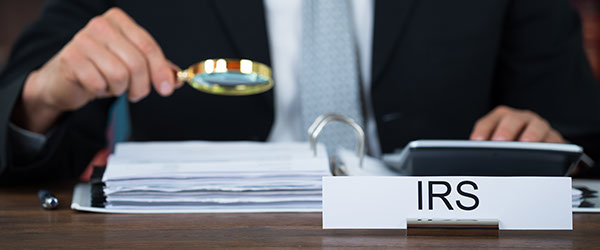 Post Date: 01/04/2017
When you're looking for an appraisal, it's important to make certain that your candidates are certified by the International Society of Appraisers (ISA) and are compliant with the Uniform Standards of Professional Appraisal Practice (USPAP). These distinctions can make a world of difference to you when it matters the most –and help reduce your financial risk.
According to the ISA, "the professional appraiser's value conclusions are based on prescribed methods or evaluation, research, and report writing. Bankers, financiers, investors, insurers, adjusters, estate managers, trustees, executors, attorneys, judges, federal and state tax agencies—all are dependent upon the knowledge and expertise of the appraiser, and so are you."
All members of the ISA are required to requalify every five years, ensuring that the appraiser is competent and up to date on any changes within the industry.
Currently, there is no national licensing program for personal property appraisers,
so USPAP compliancy is critical for accuracy. The Financial Institutions Reform, Recovery and Enforcement Act of 1989 recognizes USPAP as the generally accepted appraisal standards for North America. Appraisals performed for any Federal-related transaction - such as an IRS valuation for tax purposes - are required to meet USPAP standards. The IRS is much less likely to question appraisals conducted by USPAP compliant appraisers.
Need an appraisal? We're always ready to help.
Scottsdale Appraisal Specialists is Launching a New Website!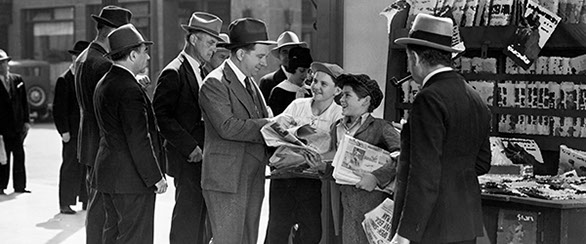 Post Date: 12/8/2016
Welcome to our new website and blog! We've been very busy the past few months, and we're thrilled with the outcome of our hard work. We've created this new website to help clients, potential clients, and community members understand the value of a working with a professional appraisal partner when dealing with estates, antiques, collectibles, insurance companies and more.
Scottsdale Appraisal Specialists provides

expert valuations

, written appraisals,

consulting

,

brokering

and other guidance for individuals, families and businesses.
Don't sell yourself short –

get a professional appraisal

BEFORE you buy, sell or trade.